Vidyut Jammwal Pledge For Good Cause
As we all know Vidyut Jammwal is all set with upcoming project "Junglee", recently actor  pledged to take care of elephants for life on World Environment Day".
According to sources actor has wrapped up shooting of Juglee and recently he shared latest image from movie sets.
In upcoming project he is playing a role of elephant lover, who is out for protecting elephants and he is on mission to uncover poaching racket.
According to sources actor has done great justice to his character.
Recently actor took social platform twitter and shared image from sets of flick with caption "I've always been an animal lover but after shooting for #Junglee, I am impressed  by the mighty elephants! He further tweeted
On #WorldEnvironmentDay, I promise to take care of these stunning creatures for life!"
Upcoming project is Directed by Hollywood director Chuck Russell, movie is all set to release on October 19, 2018.
We salute actor for taking pledge to work for welfare of elephants.
Related Posts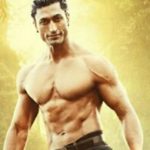 From the very first day making of Vidyut Jammwal's upcoming project Junglee came into light fans and viewers were eagerly waiting for the trailer of flick.
Well recently official trailer of flick got released. Trailer showcase great bounding between man and elephants, upcoming project is directed by internationally acclaimed filmmaker Chuck Russell.
Upcoming project showcase story of boy named Raj and elephant named Bhola as how they grow together and survive in Jungle fighting back poaching racket and how Vidyut (Raj) rescue bhola from poachers.
In upcoming project you are going to watch actor playing a role of protector who come forward saving animals from hands of poachers.
Its for sure after watching trailer viewers and fans will feel eager to watch the flick.
Good news for Vidyut Jammwal fans, as actor enters in the list of world most happening martial art expert.
According to sources actor has found place in top list of martial artist released by Looper an US platform.
Some of us may not be aware of fact that Vidyut is expert in Kalaripayattu(Martial Art Form of Kerla).
According to sources actor thanked Looper US platform for giving him place in list of World most happening martial artists. I am feeling happy that I have managed to make proud Kalaripayattu Martial art.
From the very first day actor made his bollywood debut with "Force" he has showcased his martial art skills, and for the same he has received great applause from viewers and critics, he has also motivated number of people to learn martial art, apart from this he also organized number of camps to teach self-defence techniques to girls.
Actor while interacting with media disclosed "Viewers are going to witness Kalaripayattu (Martial Art) in my upcoming project "Junglee". Working with world class director Chuck Russell was great experience.
According to Chuck Russell "Working with Vidyut was great experience, what a great martial artist he is expert Kalaripayattu artist, actor has great personality and physic, he gives his hundred percent while performing action, actor has done full justice to character he is playing in upcoming project "Junglee", I waiting for the release of flick which is going to release 5th April 2019, as I am looking for reviews he is going to get for his hard work that he has put in "Junglee".
Bollywood Commando Vidyut Jammwal is all set with third part  of Commando franchise.
According to sources in upcoming project viewers will get chance to watch actor in next level action, which will surely make them  stand and applause.
According to sources right now actor is going through script, and he is looking forward to justify each sequences he is going to do.
According to sources shooting of flick will begun coming week in beautiful locations of London.
Best thing about third part is actor collaborating with Adah Sharma once again. Before they were seen together in Commando 2.
Well it's going to be delight for Vidyut fans to watch him doing next level action in third series of Commando franchise.
Right now actor is on busy with Junglee, which is going to release in first week of April 2019.
As we all are well aware of the fact that Vidyut Jammwal is right now shooting for his upcoming action thriller "Junglee".
According to sources actor got head injury while performing stunt scene, according to sources after injury actor was immediately shifted to medical center where he go few stitches on his head.
According to report actor once again proved his professionalism, as actor immediately after receiving necessary medication resumed shooting.
While interacting with media actor disclosed "Its a responsibility of an action star to perform his stunts on his own, I do not fear to take the risk to abide by my responsibilities".
According to sources first schedule of "Jungle" got wrapped in Thailand.
Juglee is being directed by Chuck Rusell well-know Hollywood filmmaker and being produced by Priti Shahani in collaboration with Junglee Pictures.
Movie is all set to release on 19th October, 2018
Recently Vidyut Jammwal's intense weithligfting video got uploaded online, which is making fans crazy.
In this video you can watch actor doing weight training by lifting heavy tyres. And you can also watch actor doing workout.
You can watch actors perfectly buildup physique with eight pack.
According to latest reports work out video is recorded in Thailand same place where shooting of his ongoing project Junglee is taking place.
Recently actor took social platform posted video of workout with caption workin' out Junglee style… #BeJunglee @JungleePictures.
Before actor uploaded video in which you watched actor doing  pushups on beer bottles. From the very first day his first workout video got viral his fans are feeling stunned and now his latest workout video has created more excitement among his fans.
In Junglee you will watch actor taking strict action against international poachers who are into elephant smuggling
Movie will showcase bounding between man and elephants.
Junglee is directed by Hollywood most happening filmmaker Chuck Russell, who has directed films like The Mask, A Nightmare On Elm Street, The Scorpion King, and I Am Wrath.
Movie is all set to release on 19th October 2018.
Bollywood Commando Vidyut Jammwal has started shooting for the first schedule of his upcoming project Junglee, for this he is right now in Thailand.
You will watch actor with therapy elephants, movie is set in Orrisa and it showcase story of veterinary doctor who loves animals and he is in jungle to expose poaching racket.
According to sources Thailand government is giving full support to project, due to which shooting has become bit easier, according to reports crew member of Junglee we went across India and Srilanka to find four elephants who will be seen with Vidyut.
According to sources filmmaker has collaborated with local producer and Thai crew to shoot animal sequence. It was hard task to find healthy and well-looked, we went through picture of about hundred elephants.
In this flick we have one female Therapy elephant who is will be playing pivot role alongside actor is named Un, this elephant is well known for working with autistic and mentally-challenged children in Thailand.
Upcoming Junglee project is being directed by Hollywood Filmmaker Chuck Russel and co-produced by Priti Shahani under the banner of Junglee Pictures.
In this flick you will watch actor in different avatar which you have never watched before.
Movie is all set to hit theater on 19th October, 2018
Vidyut Jamwals Commando 2 proves that actor has a great fan following. According to reports movie has managed to collect 15.75 crore in opening weekend. Movie is released in three versions Hindi, Tamil and Telugu.
According to reports Commando 2 is making people excited due to which huge crowed is witnessed on ticket windows. According to reports on Sunday movie managed to draw huge crowed in theaters.
While interacting with media filmmaker Vipul said " He is feeling thrilled to watch the 40% jump in box-office collection. It showcase excitement of viewers toward flick. I hope in coming days movie will managed to collect good collection.
When it comes to action Vidyut have huge fan following, his high end action and stunts in Commando 2 are making fans crazy. Movie is receiving great applause from audience and viewers.
So guys what you are waiting for, if you love high octane action and stunts, go for this movie, we believe it will make your thrilled.
Well we have heard number of time actors taking help of stuntman for doing stunts, but we have never heard stuntman approaching actor to learn stunts.
Well it all happened when high end stunt actor Vidyut Jammwal was approached by stuntman for learn stunt lessons.
According to reports after going through Vidyut stunts on sets of Commando 2, a professional stunt man got completely bowled that he approached actor to learn doing high on octane stunts.
Audience will witness actor performing high on octane stunts of his on without taking help of body double in Commando 2.
According to reports having good knowledge of Martial arts actor himself designed some new stunts in flick which are eye capturing.
According to reports Vidyut has become inspiration to number of stuntman. Actor has not only proved his acting caliber he has also managed to prove that when it comes to action, he is number one, this the reason he has been tagged Indian Brue Lee.
Bollywood action star Vidyut Jammwal is all set with action flick Commando 2. Actor has become main stream action star; he spoke about his being typecast.
Actor while interacting with media was asked if he not fear of becoming typecast actor, actor answered I am not fear of it, as from very first day I landed in Mumbai my first aim was to become action star, due to this i am  only signing action flicks. Actor further disclosed I am happy being having tagline of action star.
Actor further disclosed he is feeling excited working in Commando 2 as this flick is full of action and stunts and its love triangle too. Actor further said he is first time working with two heroines Adah and Esha, they both are wonderful star, working with them is quite exciting, and they both have become my good friends too.
Good thing about playing a character of Captain Karanvir Singh Dogra is that I have army background my father was Army Officer, on the other hand having knowledge of martial art form Kalaripayattu helped me giving full justice to my role.
Movie is all set to release on 3rd March 2017.
Bollywood action star Vidyut is coming in new avatar in Rohan Sippy's upcoming action thriller. In this flick actor will be seen along elephant as his friend.
In this flick Vidyut is going to ease a character of animal lover, who fight back for incident of deadly poaching racket in which is father get killed with his beloved elephant family.
Rohan disclosed that idea of making this kind of film came in his mind due to his 3 year old daughter interest watching Jungle book, brought back some of memories of my child hood time when I loved watching movies based on beast and animal.
Rohan further disclosed my father's biggest treat to me and my friends was when he bought projector at home and played Haathi Mere Saathi for us. I used to watch this movie on every birthday for at least four years. This  what triggered off the idea of Junglee.
According to reports Rohan's upcoming flick will revolve around an elephant and a man. This movie will showcase friendship between man and animal and will give social message for stopping animal poaching.
advertisement
Subscribe Newsletter
Recent Posts
Tags