Vikas Bhal In Trouble Again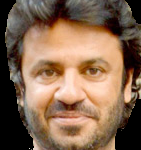 Bollywood filmmaker Vikas Bhal is once again accused for sexual harassment, before he was accused for sexual harassment by leading lady of his debut project Kangana Ranauat during the making of "Queen", in an interview actress said during the shoot of Queen he made me uncomfortable number of time
Well recently he is accused for sexual harassment by a former employee of Phantom Films, taking into consideration actors bad reputation Amazon has dropped him from directing web-series on Amazon Prime which was inspired from popular Australian series.
According to sources head of Amazone Prime Video Gaurav Gandhi has announced that we have dropped Vikas Behl and we are looking forward to engage another director for upcoming web-series, due to which our project will get delay for sometime.
Vikas Bhal had another setback when crew members of Hrithik Roshan starrer Super 30 announced that Vikas will not be part of promotion of upcoming project Super 30.
Related Posts
No related posts found!
advertisement
Subscribe Newsletter
Recent Posts
Tags