Vivek Oberoi A True Hero
These days number of bollywood celebrates are working for welfare of society by providing donations running NGO's and running special schemes for needy people, bollywood actor Vivek Oberoi is also in race of social cause.
According to sources actor is working on social cause from past 10 years of protecting girl child, for the same he is running a project named "Devi". Last year actor took pledge that he will provide scholarship with all necessary facilities like lodging, boarding and medical assistance to ten girls every year. Scheme will run under name of his wife and daughter.
According to sources project "Devi" work for the health, welfare and upbringing of girl child.
According to sources actor is all set with one step ahead with ONE foundation which will work on creating awareness by organizing special event in small towns against child trafficking, which has become major concern of today's society.
while interacting with media actor said, we all have some duties toward betterment of our society, I thanks God for selecting me to do some work for the welfare of society.
We salute actor for working for welfare of girl child.
Related Posts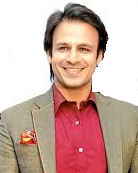 Vivek oberoi's rivalry with Sanjay Gupta came to end when they both met in a party, in party they were seen giving warm welcome to each other. Rivalry between Vivek and Sanjay started when Sanjay did not signed Vivek for Shootout At Wadala. Though before they both worked together in Shootout at Lokhandwala.
According to reports Sanjay has signed Vivek for his upcoming movie "Mumbai Saga", in this movie Vivek will be playing role of cop, this movie is based on Senior Police Inspector and Encounter Specialist (Vijay Salaskar), who was gunned down by terrorists during Mumbai terror attack that took place in 2008.
According to reports actor gave node to project after going through script of movie. Viewers will witness Vivek in new Avatar in Mumbai Saga, as he will be having short hair with moustache. According to reports he has got only three months time to work-out on him for portraying cop in "Mumbai Saga". Movie is all set go on floor on 15th August.
advertisement
Subscribe Newsletter
Recent Posts
Tags