Watch Amitabh And Rishi In "Bachche Ki Jaan"
As we all know Amitabh is playing role of Rishi Kapoor's father in upcoming comedy flick 102 Not Out, movie showcase bonding between father and son. This is happening first time when Amitabh is playing role of Rishi father in flick.
While watching flick one will feel being teased by his father regarding a love letter written by his son.
Recently maker of flick released foot tapping and peppy song "Bachehe Ki Jaan" song is been sung by Arijit Singh, composed by Salim-Sulaiman and pen down by Hiral Brahmbhatt.
Well it's for sure after going through "Bachche Ki Jaan" you will fall in love with Big B and Rishi's comic timing. And for sure this song is going to become house hold of every individual. Song is choreographed in a brilliant way.
Movie is all set to release on 4th May.
Related Posts

Good news for Amitabh Bachchan fans who were eagerly waiting for latest update of upcoming project "Jhund".
According latest report shooting of upcoming project "Jhund" recently begun in Nagpur. For confirming the same recently Amitabh Bachchan took social platform twitter tweeted some clicks with caption "NAGPUR .. for 'Jhund' .. the new project by Nagraj , his first in Hindi, the maker of 'Sairat' the Marathi block buster .. a centre of attraction .. and NAGPUR, geographically apparently the centre of geographic India .. may the 2 centres thrive !
Upcoming project will showcase story of professor  Mr.  Vijay Barse who is known for creating Slum Soccer Team.
In upcoming project Amitabh is going to ease a character of professor who is great love of soccer he has a dream of creating soccer team, for the same he come across slum area, where children are facinated toward football, taken into consideration about childrens love towards football  professor creat a slum soccer team.
Upcoming project is produced by 7 T-series in collaboration with Taandav Films Entertainment Ltd.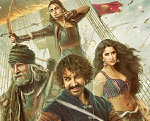 Bollywood's most anticipated mega project "Thugs Of Hindostan" manage to create history by crossing 50 crore mark on opening day.
Well movie got released on festive note on 8th November, being a holiday weekend movie managed to attract huge crowd for the same almost every show went houseful due to which on opening day movie has managed to enter 50 crore mark. According to trade  analysts  in coming days movie will manage to enter 100 crore club.
This is first Bollywood project based on pirates and its first project in which two superstars Amitabh Bachchan and Aamir Khan are sharing screen space together.
According to sources both Amitabh Bachchan and Aamir Khan along with Katrina Kaif and Fatima Sana Shaikh are receiving great applause for their outstanding performance.
Thugs of Hindostan is made on whopping budget.
Other-co stars of this flick are Katrina Kaif and Fatima Sana Shaikh.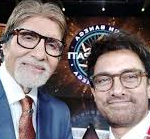 As we all know Yash Raj Film's most anticipated project "Thugs Of Hindostan" is all set to release on 8th  November, taking into consideration releasing date coming near star cast of flick has started promotion work.
Recently Aamir joined KBC host Amitabh Bachchan who is sharing screen space with actor  came forward for promotion of their upcoming project "Thugs Of Hindostan".
Soon after concluding KBC shoot, actor immediately took social media and shared selfie with caption "What an exciting day I have had! Just finished shooting for KBC with Mr.Bachchan. Had so much fun. Sir, sorry for all my requests! Couldnt control myself!@SrBachchan.
Its happening first time when Aamir is sharing screen space with Bollywood superstar Amitabh Bachchan .
Other co-stars of flick are Katrina kaif and Fatima Shaikh is sharing screen space with Aamir Khan second time, before she eased role of his daughter in Dangal.
Movie is all set to release on 8th November.
As we all know Kerala is hit by flood due to have rain, due to which people of Kerala are in great problem, Indian Army is on mission to evacuate people from flood effected areas, number of Bollywood stars have come forward to lend helping hand by donating money, clothes and medicine, recently Kunal Kapoor donated 1.2 crore to Kerala which he collected from his crowd funding platform Ketto.
According to latest development Amitabh Bachchan has come forward and donated 51 lakhs including clothes to flood victims. Amitabh Bachchan has urged his fans to come forward and help Kerala flood victims.
Bollywood celebrities have once again proved that when ever nation is hit natural calamity, they are always there for help.
According to report number of NGOs has come forward to help Kerala flood victims, and they are also appealing other to come forward and donate money so that medicine, food and clothes be provided to victims.
Though we may have watched Amitabh Bachchan sharing screen space with his son Abhishek, but we have never watched Big B sharing screen space with daughter Shweta.
Recently Big B came forward and shared picture on social media Instagram along with daughter Shweta with caption "I held her hand then….I hold it now… and shall ever do so Shewta my first child".
According to sources reason behind posting image is that she is going to share screen with her father, not in flick but in Advertisement.
According to sources very soon you will get chance to watch father daughter together in TV commercial making you excited.
If news is believed to be true than its going to be delight for fans to watch father daughter duo together in TV commercial.
On work front Amitabh is busy with his most awaited project  Thugs Of Hindostan".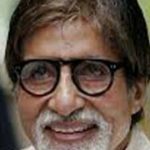 As we all know Amitabh Bachchan usually sing one song in almost every flick he work and in 102 Not Out actor has sung song "Badumbaa".
Taking into consideration that song is not cut in theater and it reaches to all his fans and  viewers, actor has requested owners of all Screens to keep the song as song is backbone of flick, recently actor came forward took social platform twitter and requested cinema owner adding "Lots of cine goers missing the song at the end of the film, please don't cut this song"
Its happening after long time when both the veteran actors has joined their hands. In this flick Amitabh is easing a role of 102 year old father living with 75 year old son role played by Rishi Kapoor. Movie is full of laughter rite.
Movie is being directed by Umesh Shukla.
Movie got released on 4th May.

As we all are set to watch Amitabh Bachchan's upcoming project "102 Not Out" , in this project he is easing a role of Rishi Kapoor's father, he will be easing a role 102 year old father.
While interacting with media actor disclosed, I always try to do better in all projects, I don't focus to achieve new goals, I only focus on learning new things.
Well we all know actor has been entertaining us from last five decades, and still he is moving strong, it's actors passion and dedication that still he is number one star of Bollywood no one can beat him.
Actor further disclosed easing a role of 102 year father was not easy task, thanks to almighty that I justified my each role. Know  my eyes are on release and hopping to get positive reviews from critics and fans.
While disclosing his interaction actor said " According to me everyday is a learning day, you never stop learning, it's learning that keep you moving.
Get ready viewers to watch Amitabh as 102 year old father on coming Friday.
Bollywood versatile actress Taapsee Pannu is once again going to reunite with Amitabh Bachchan in Sujoy Ghosh's upcoming project. Before we watched them together in "Pink"
According to sources upcoming project is tentatively titled "Badla" which is going to be crime thriller.
According to sources Big B went through script and he has shown his interest, but he is still to sign the project, however Taapsee has already gave node to project.
According to sources maker of upcoming project has started working on project.
According to sources as both the stars are busy with their ongoing projects, therefore upcoming project "Badla" will commence by the mid of this year..
On work front Amitabh Bachachan has recently wrapped up "Thugs Of Hindostan" and started shooting for Chiranjeevi's magnum opus project "Sye Raa Narasihma Reddy. On the other hand Taapsee is busy with shooting of her upcoming project "Manmarzia".
Bollywood Mega star Amitabh Bachchan is all set with Brahmastra opposite Ranbir Kapoor and Alia Bhatt, movie is going to be directed by Ayan Mukherji.
According to report Big B is going through a look test, so that he can portray exact looks which is required in script so that character get justification, and we all know when it comes to justification actor never leaves any stone unturned.
Recently Big B came forward and shared image of his latest look, which is in consideration during the look test.
Actor also confirmed that he is sharing screen with Ranbir and Alia, and he also disclosed that movie will go floor next month.
According to sources Brahmastra is first ever flick having three-part fancy drama franchise.
Well we hope after going through this news Big B's fans will feeling crazy to watch him opposite todays stars Ranbir and Alia.
Bollywood mega star Amitabh Bachchan has mourned death of Aishwarya Rai Bachchan's father Krishan Raj.
Actor on Saturday took social platform twitter and tweeted "Death has but one end.. and one cannot define it:,
According to reports Krishnaraj was in intensive care at Lilavati Hospital in Mumbai and he passed away on Saturday after a prolonged illness.
According to Aishwarya Rai's spokesperson cremation of Krishnaraj took place on Saturday night at the city's Vile Parle Seva Sansthan Shamshan Bhoomi.
According to reports number of bollywood personalities like SRK, Aamir, Salman and filmmaker were present there to pay homage to Aishwarya Rai on her father's death. According to sources Aishwarya was seen with her mother in  shock as she was very near to her father.
According to sources Abhishek Bachchan and Aishwarya seen together with Big B and Jay Bhadri and other family members on cremation ground.
advertisement
Subscribe Newsletter
Recent Posts
Tags