Yami Take U-Turn
OMG Yami Take U-turn, yes you heard right, Sanam Re fame Yami Gautam after receiving success in Hrithik Roshan starrer "Kaabil" increased her fees.
According to sources after great success of "Kaabil" Yami doubled her fess, but she drastically took U-turn when her latest flick Ram Gopal Varma's "Sarkar 3" got flopped at the box office. Due to which actress has reduced her fees.
Recently she lost one advertisement contract due to her increased fees, apart from endorsing beauty cream and cell phone's ,she recently demanded a huge amount of Rs.1.5 crore for endorsing Jewelry brand, which was not possible for company to pay and she lost the endorsement contract.
Well it seems Yami luck is somehow fading, as she is unable to impress audience, well be hope she will charge nominal fee in future taking into consideration that it will take her time to increase her fees.
Related Posts
Kaabil actress Yami Gautam has learned how to look bold and hot as time passes on, she has managed to become bold and stunning actress.
Recently she showcased how to look hot without putting extra efforts. Actress recently gave a hot shot for latest issue of Femina, she has become today's hotest girl for famina's summer edition. She is looking hot and stunning on cover of famina magazine.
Actress is increasing temperature with her pink outfit, handling a retro look, she is looking stunning and hot.
We last watched her opposite Hrithik in Kaabil, she received great applause for her outstanding performance. And right now she is all set to start shoot of her upcoming project URI based on real story of Uri attack conducted by Indian Army.
In Ur Yami Gautama is going to screen space with Vicky Kaushal.
OMG Yami Gautam in sexiest avatar, yes she recently did sexiest shoot for Maxim which has raised temperature.
Well Maxim is magazine which usually highlights sexiest diva's of today's Bollywood cinema. January 2018 addition of Maxim cover has Yami Gautam in her first ever bold avatar.
Its going to be delight for her fans to watch her in hot and smoking avatar first time ever on magazine cover.
Recently she share her hot pictures in one of her picture she is seen lying on couch with tag line " She dreams more often than she sleeps '… ".
In another picture she is looking to hot that you will not stop gazing picture has tag line "'Not all who wander are lost' …".
Though before also she has done shot for number of magazine, but this one is first ever hot avatar she has ever done.
Right now she is busy with her upcoming project 'Batti Gu Meter Chalu'.
Bollywood actress Yami Gautam who was last seen in Kaabil and Sarkar 3, has got one more mega project opposite Shahid Kapoor titled "Batti Gul Meter Chalu", in this flick she will be playing lead role.
In this flick she will be sharing screen with Shraddha Kapoor and Shahid.
Recently actress took social platform for confirming news by adding "Super happy to commence this special journey with @Kiriraj on Batti Gul Meter Chalu J Really excited for this one #Prerna #Shree @Shahid Kapoor @Shraddha Kapoor".
According to sources Yami is going to ease a role of Laywer, its happening first time when she is going to share screen with Shahid Kapoor.
Shooting of flick will be held in Haridwar, Rishikesh, Tehri, Mussoorie and Nanital.
Well it's going to be delight for her fans to watch her once again in big banner flick.
We went across news few months back that Hrithik Roshan was not happy with Yami Gautam regarding promotion of their flick "Kaabil", but now it seems everything is back on track.
Recently Yami came forward and praised Hrithik Roshan's sister for her transformation.
Few days back Hrithik took social platform twitter and shared a click of his sister's shocking transformation with caption "Now that's what I call a transformation!! So so proud of you didi @roshansunaina #keepgoing #impossibleisNothing."
And recently Yami came forward and shared Hrithik's sister transformed image adding "OMG!!!! This is so inspiring!!!! Kudos to you!!!! @roshansunaina".
Going through above tweets it seems differnence between Yami and Roshan is over and they once again proved they are good friends.
According to reports recently both Kaabil stars were spotted in party having great time with each leaving all the differences behind.
Yami Gautam is enjoying great success for her outstanding performance in "Kaabil", she received great applause from audience and critics for visually impaired act.
According to reports parents of Yami are feeling so proud of her daughters achievement, that they looking forward to throw grand party at their residence in Chandigarh.
According reports Yaami on her on achieved success in Bollywood with her hard work, as she comes from a non-film-background. From the very first day she made her entry into bollywood with "Vicky Donor" she is receiving great applause from audience and critics.
According to reports actress is flying high as she is receiving positive reviews for her chemistry with Hrithik Roshan in "Kaabil".
According to reports when she came to know that his family and friends are looking forward to throw grand party for her she felt quite surprised, emotional and excited.
Actress is all set with her upcoming project "Sarkar 2" opposite Big B, shoot of flick will commence shortly.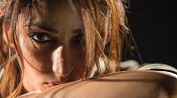 Yami Gautam is all set with new avatar in upcoming Sarkar 3. Before we have watched Aishwarya and Katrina Kaif in previous parts of Sarkar, but this time Yami is going to rock the screen with her rocking avatar.
Before we have watched Yami in Vicky Donor and Badlapur, she did wonderful job in these flicks and received great applause from audience and critics.
Maker of Sarkar 3 took social platform and tweeted first look of Yami Gautam on tweeter along with first look Ram Gopal Verma tweeted Ram Gopal Varma @RGVzoomin- Guess who she is?
According to reports RGV was too impressed with Yami's new avatar that he immediately tweeted her picture.
So guys get ready to watch your favorite star in immense new avatar which will surely make you flatter, in Sarkar 3 she is easing a character of Annu Karkare who is fierce daughter who is on mission of taking his father's revenge from Sarkar, in this flick she is going to do hard core stunts and action sequences.

From the very first day "Kabil" came into existence movie became talk of town, fans are eagerly waiting for the same.
According to latest reports Hrithik Roshan and Yami are going to perform Tango dance in Kabil.
As we all know when it comes to dancing no one can compete Hrithik as he is great dancer, if we go by reports its going to be tough job for Yami to match his dancing moves. As actor is fully aware of Tango but Yami is going to perform first time, reports suggest that actress is feeling bit nervous, for getting perfection she is taking special training from experts.
According to reports actress is fast learner, therefore she is leaving no stone unturned to give her hundred percent.
While interacting with media actress disclosed Hrithik is great dancer, watching him dancing is dream come true, I am feeling excited to be part of his flick, performing with God of dance is dream come true, I am trying my best.
advertisement
Subscribe Newsletter
Recent Posts
Tags