News Of Salman Khan Going To Marry Lilia Vantur Is Becoming Talk Of The Town

Bollywood most suitable bachelor who was usually in news do to his relationship with number of bollywood actress, yes we are talking about most dynamic and handsome star Salman Khan, according to reports he  is all set get married with his girl friend Lilia Vantur to whom he was dating from past few years. As his affair with Lulia Vantur were becoming talk of the town from past few years.
Though he has not clearly rule out that he is going to marry her, but he gave a hint by saying "Now I don't like being single. From this very hint news of Salman's marriage seems going through positive verge.
While interacting with media in media conclave Salman added that Now I'm in transit period and I like it. From the age of 15, I did not get a transit period. For the first time, I have such a chance to sigh. I am sighing more since it has been two-and-a-half years. It's time to stop sighing because something soon will happen in my life.
While interacting with media Salman Added that my father comes from Muslim family my mother belongs to Hindu family, my second mother comes from catholic family, my brother-in-law and my brothers wife belongs to Punjabi family and now I am looking forward to marry with foreigner.
Related Posts

Salman Khan feeling disappointed after knowing that someone is running his fake Facebook page stating that Salman is looking for new face for his upcoming project.
However Salman has come forward and disclosed I am not casting any new face for a film, please don't go on fake page, beware of this page, neither I nor my manager are casting any new face for any project.
Actor further said some fans click pictures with me and then they start misusing those pictures, this not right practice.
Being a superstar Salman has great fan following in India and around world, number of his fans click pictures with him and then start misusing those pictures by spreading incorrect information by creating fake social platform accounts.
Salman requested his fans not to join fake facebook page, he is nothing to do with this page.
Right now Salman is busy with his upcoming flick "Prem Ratan Dhan Payo"and "Sultan".
Dabangg star Salman Khan has once again proved his generosity by capturing heart of villagers by painting village in Karjat.
According to reports right now Salman is busy shooting for his upcoming movie "Bajrangi Bhaijan" and shooting is taking place in Karjat. According to reports Salman along with his co-star Kareena Kapoor and  crew members of his upcoming movie Bajrani Bhaijaan visited village of Hatluni in Karjat and made a decision of doing something for villagers, but in his own way, therefore Salman taking help of professional painters helped the villagers to paint the village, on the other hand he distributed sarees to women and enjoyed football with boys of village.
We are well aware of the fact that when it comes for helping needy person Salman always come forward to help, not only Salman but his entire family always come forward helping needy person. We salute Sallu bhai for providing helping hands to needy persons.
Bollywood Superstar Salman Khan seems happy about Subhas Ghai for his comeback after five years with his upcoming movie "Kanchi". According to reports after watching trailer of "Kanchi" Salman was speechless as he was seen admiring work of Subhas Gai.
According to reports while on social platform Tweeter, Salman was seen praising Subhas Ghai for his upcoming movie "Kanchi" while tweeting actor added that he had worked with Subhash Ghai in Yuvraaj which was released way back in 2008, it was great experience working with such a wonderful director. He further tweeted that after watching promos of "Kanchi" he felt speechless as sets of movie are remarkable, therefore he feel that "Kanchi" will have great opening at box-office,  he wished Good Luck to Shubhash Ghai.
According to reports Shubhash Ghai is making his comeback as director after a gap of five years, and this time he is coming up with newcomers like Mishti, Kartika Tiwari apart from newcomer audience will witness Rishi Kapoor and Mithiun Chakraborty with his upcoming movie "Kanchi". Kanchi is all set to release on 25th April 2014.
Bollywood actor Salman Khan is all set to share screen with Sonam Kapoor  in Sooraj Barjatya's upcoming movie "Prem Ratan Dhan Payo" according to reports title of movie has been taken from most popular bhajan "Ram Ratan dhan Payo"
In this movie Salman will be seen playing a role of "Prem" which is his favorite movie name witnessed in his number of movies.
Apart from Sonam Kapoor in this movie audience will witness Neil Nitin Mukesh who will be playing role of Salman's younger brother. Neil Nitin was signed after Vidyut Jamwal rejected offer of director to play young brother of Salman Khan. Sooraj Barjatya's has also signed Anupam Kher with Swara Bhaskara. In this movie Anupam Kher will be seen playing crucial role.
"Prem Ratan Dhan Payo" is all set to release on Diwali in 2015. Sooraj and Salman are teaming up together after gap of 15 years, there for all eyes are set on Sooraj and Salman to see their magic once again on silver screen after long period.
Salman Khan seems fascinated about A.R Rahman as he wants to work with bollywood's most renowned music director.
According to reports Salman Khan showed his willing to work with A.R Rahman during the launch of A.R Rahman's Album "Raunaq", Salman was invited to launch A.R Rahman's upcoming Album Raunaq. During the launch of A.R Rahman's album Union Law Minister Kapil Sibal was also present, as lyrics of Raunaq has been written by Kapil Sibal. This is first time that Kapil Sibal has joined hand with A.R Rahman for any album.
During the launch of "Raunaq" while interacting with A.R Rahman, Salman while giggling asked A.R Rahman sir ji when will you work with me, Rahman while answer to the question regarding the desire of Salman to work with him, he added he will  be obliged to work with Salman, but Salman  have to go according to him as he will work only in that movie which he will offer Salman. Rahman further added this don't mean that I don't like his movies, he is a great star and his movie are good. But I have a different taste when it comes to movie making. Before I have done "Yuvraaj" with Salman, music of this movie got great appreciation.
Once again bollyood superstars Akshay Kumar and Salman Khan coming together in "Fugly", before they both were seen together in Mujhse Shaadi Karogi, it has been ten years now that both have seen together in any movie. Before Salman also did guest appearnence in Akshay's Tees Maar khan.
According to reports Akshay and Salman are going to share silver screen in Akshay's home production Fugly. According to reports Akshay is managing two shooting at a same time, as first half of day he is utilizing for shooting of his upcoming movie "Gabbar" which is taking place in Pune, and second half of day he is utilizing in Mumbai to for his upcoming movie "Fugly" which is taking place at Mehboob Studio situated in Bandra. According to reports due to two shifts Akshay has hired a helicopter so that time could be saved and he can reach in time at shooting locations. As he want that both project gets finished in scheduled time.
As we all know comic timing of Akshay and Salman is great. So Fugly is going to be delight for Akshay and Salman's fans.
Releasing  date of Fugly is yet to be announced.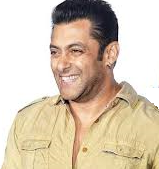 Bollywood actor Salman Khan and Sooraj Barjatya are going to tie up once again after a gap of fifteen years. According to latest buzz  Sooraj Barjatya is looking forward to make movie with his favorite star Salman Khan after a gap of more than fifteen years.
Though the news of Sooraj Barjatya' making movie with Salman is still buzz but if it is believe to be true and everything happens according to the plan of movie, than there is going to be bone tickling moments for Salman's fan as he will be seen repeating same act which we have witness in  "Judwaa", yes he will be seen in double role with lots of comedy in Sooraj Barjatay's upcoming movie. Though from past few years we have seen Salman playing role of Dabbang in almost every flick we have not seen his comic side, but if buzz believes to be right then very soon we will witness comic style of Salman once again.
Though before we have witnessed Sooraj Barjatya making family oriented movie which were full of family drama, but this time he is looking beyond family drama as he looking for comedy.
According to reports though the script of movie is still in progress but if the buzz is believe to be true  then this movie will go on floor in May 2014.

These days Salman Khan is in news regarding the owning of team for IPL, as there is news going on around the corner that Bollywood star Salman Khan seems interested in owning IPL team, though the news is still a buzz. According to reports Salman was recently found discussing regarding the owning of IPL team with Ness Wadia who  owns an IPL team "Kings XI Punbaj" with joint venture collaborating Preity Zinta.
According to reports Salman met Ness during the opening ceremony of Little Hearts Marathon which held in Mumbai. In This event Salman was invited as Chief Guest and this Marathon was setup by BJ Wadia Hospital which runs hospital for underprivileged children. Before giving flag off to marathon actor was found discussing Ness Wadia regarding IPL team as how one can form a team for IPL.
According to reports though it's not clear yet that Dabbang hero will select any team, but it seems that Salman is interested in owning a IPL team, as he was seen discussing with Ness regarding IPL team. According to reports it seems that Salman is assessing how he can become a member of IPL by owning cricket team.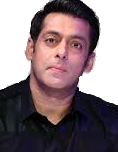 Bollywood Dabangg star Salman Khan  comes from a family who believes in charity,  charity is in Salman Khans  blood, this is the reason why he is always  there to lend hand when it comes to charity, he runs a charity under the name "Being Human", We have seen him always coming forward for helping needy person's and NGO's .This time he is again in news for his kindness.
According to reports Salman Khan gave cheque amounting Rs.1 Lakh each to all the crew member of 'Jai Ho' as a thanking amount, as he want to thank entire team of "Jai Ho' for being a part  and doing hard work for "Jai Ho'. The entire thanking amount came to total of Rs. 2 crore. He paid entire amount from his personal funds.
According to reports actor added though movie did not do business as it was expected, but he felt that all the crew member did good job, according to him all the crew members deserve respect and appreciation for their hard work.
We salute Salman Khan being generous to crew members of "Jai Ho".
Bollywood superstar Salman Khan Known for charity work, when it comes to charity Salman Khan is number one as he always ahead in doing Charity. Though he is known as Dabbang hero but by heart he is very soft.  According to reports this time Salman is all set to do charity but in different style.
According to reports Salman Khan is going to be part of Mission Sapne which is true-life show, what you will watch will be live not drama. In this show he is going to play a role of barbar, though before there news that he is going to become a tea seller for a day in Mission Sapne, as he would become a tea seller, selling tea at Tapri, and therefore whatever he will earn by selling tea all the earning will go to a tea seller family who's story will be more heart touching.
But according to latest reports Salman will live a life of barber instead of tea seller , it all happened when he came in contact with one barber who's struggle story touched his heart, he came in contact with Qurban Ali profile, in which he wrote how he overcome his handicaps' as he lost his both legs in accident still he managed to live a normal life and become barber to earn his livelihood. Therefore what every Salman will earn becoming barber for one day will go to Qurban Ali's family.
We salute Salman Khan for his devotion towards Charity.
advertisement
Subscribe Newsletter
Recent Posts
Tags